Election Information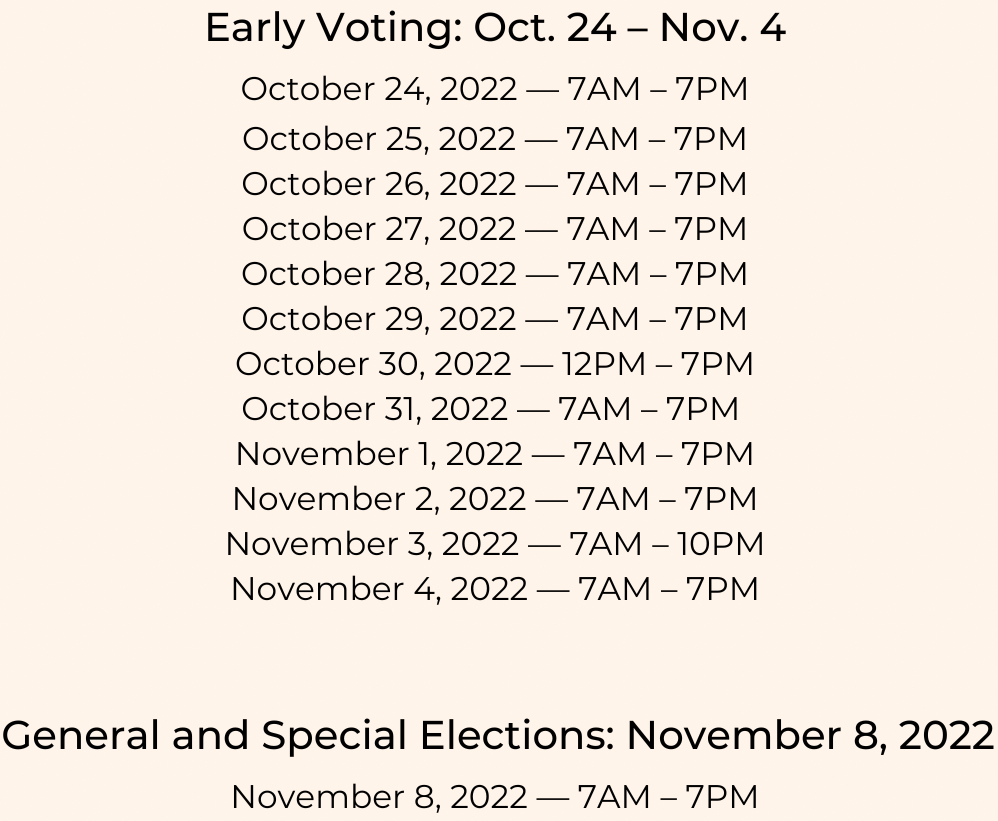 Voting Tips – Flip It, Don't Skip it!
An acceptable form of photo ID is required to vote in person 
Those voting in person either early or on Election Day are required to provide an acceptable form of photo identification allowed by law.
You can vote at any Harris County polling location
All Harris County polling places are now Voting Centers! Make sure to choose a location that is most convenient to you. Go to www.harrisvotes.com/waittimes or call 713-755-6965 to find the nearest polling location to you for early voting and on election day.
Harris County has new voting machines
The VerityDuo system is now being used. The VerityDuo is a 2-step process:
Cast your ballot on the touch screen VerityDuo machine and print a copy for verification.
Take the printed copy of your ballot to the VerityScan machine to record your ballot and cast your vote.
You can track your ballot my mail
The progress of your ballot is now trackable by mail. All you have to do is go to Harrisvotes.com -> click on Voting by Mail -> click Mail Ballot Tracking.
It is your right to vote
If any issues arise, you can request a Provisional Ballot to correct any problem. You are also able to contact the following offices:
Harris County Office of the Elections Administrator: 713-755-6965
Texas Secretary of State Elections Division: 1-800-252-8683
United States Department of Justice: 1-800-253-3931
Election Protection: 1-866- 687-8683 (if you believe that your right to vote is being unlawfully denied or impeded)
For additional voting information in Harris County, visit HarrisVotes.com.