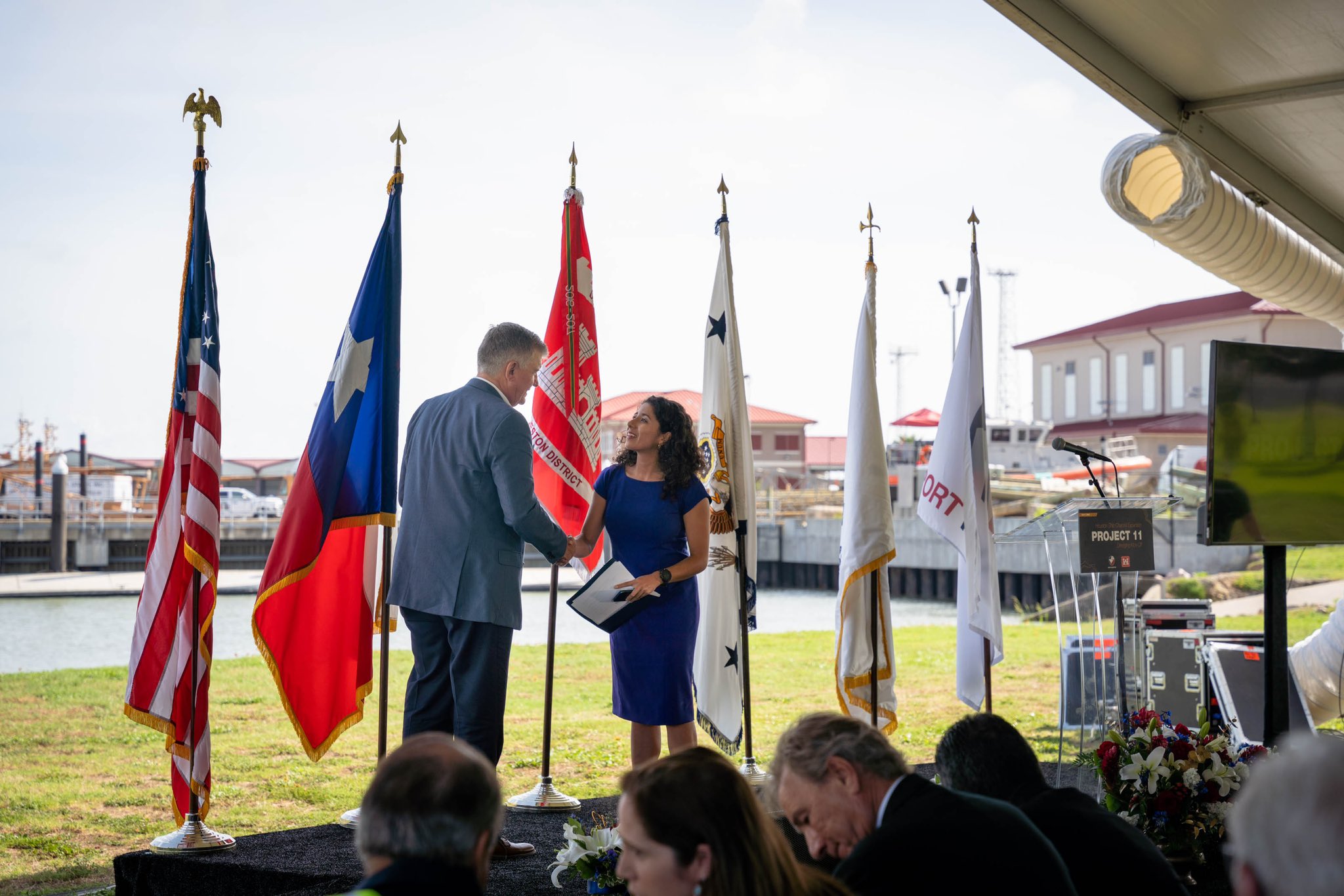 A global pandemic, inflation, and predatory price gouging have hit Harris County residents hard. Throughout her tenure, Judge Hidalgo has fought to leverage every county tool available to help residents endure tough economic times. Judge Hidalgo has consistently stood up for Harris County families in need, from expanding access to childcare and employment resources to assisting taxpayers in claiming their earned child income credits. Some of Judge Hidalgo's work on economy and jobs include:
Rental Assistance Program. Our community continues to suffer economic effects from the COVID-19 pandemic, with many people unable to cover necessities, including rent. The Houston-Harris County Emergency Rental Assistance Program has provided over $290 million in rental assistance to landlords and tenants, including over 73,000 households impacted by COVID-19 since launching in February 2021. This program relieves those across our region who desperately need it, allowing families to stay in their homes while addressing the collateral impact on property owners.
Improving County Services While Cutting Taxes. Judge Hidalgo has led Commissioners Court in cutting property taxes every year since she's been in office for a total reduction of 7.72 percent since 2019. And in June of 2022, she helped pass the successful effort to expand the homestead exemption for seniors, people with disabilities, and disabled military veterans.
Assisting small businesses through COVID. In response to the effects of the pandemic, Harris County created a new $30 million Small Business Relief Fund to support micro and small businesses recovering from the economic impact. The Harris County Small Business Relief Fund provided grants ranging from $5,000 to $25,000 to eligible micro and small businesses for the use of business-related expenses, including payroll, working capital, business rent, inventory, supplies, equipment, and other operating costs.
Implementing a $15 Minimum Wage for County Employees. Judge Lina Hidalgo believes all Texans should earn a living wage. In 2019, Judge Hidalgo helped raise the county's minimum wage to $15 an hour for county employees and construction contractors. She also created a new, inclusive set of workplace policies to support Harris County employees and their families. This policy includes 12 weeks of paid parental leave for all parents, additional sick leave to care for dependents, and designated lactation rooms in all county buildings.
Giving Everyone a Fair Shot. Under the leadership of Judge Lina Hidalgo, Commissioners Court approved the creation of the Department of Economic Equity and Opportunity (DEEO), a designated office tasked with ensuring equitable growth in Harris County. The office works across the County government to advance workforce development while addressing income inequality. A 2020 Harris County study (the first of its kind) found that for every $100 Harris County spent on contracts, only $9 went to businesses owned by women and/or people of color. The Office of Economic Opportunity is implementing a new Minority and Woman-Owned Business Enterprise (MWBE) which is already working to help close the gap of inequity.
Expanding Port Houston. Judge Lina Hidalgo worked with federal, state, and local officials to enact a Billion-dollar expansion and deepening of the 52-mile Houston Ship Channel, Project 11, to allow for safer and more efficient vessel navigation. Once completed, Project 11 would generate more jobs and provide an economic boost of $134 million annually, benefitting the city, state, and nation.
To read more about other work Judge Hidalgo has done on economy and jobs, click here.