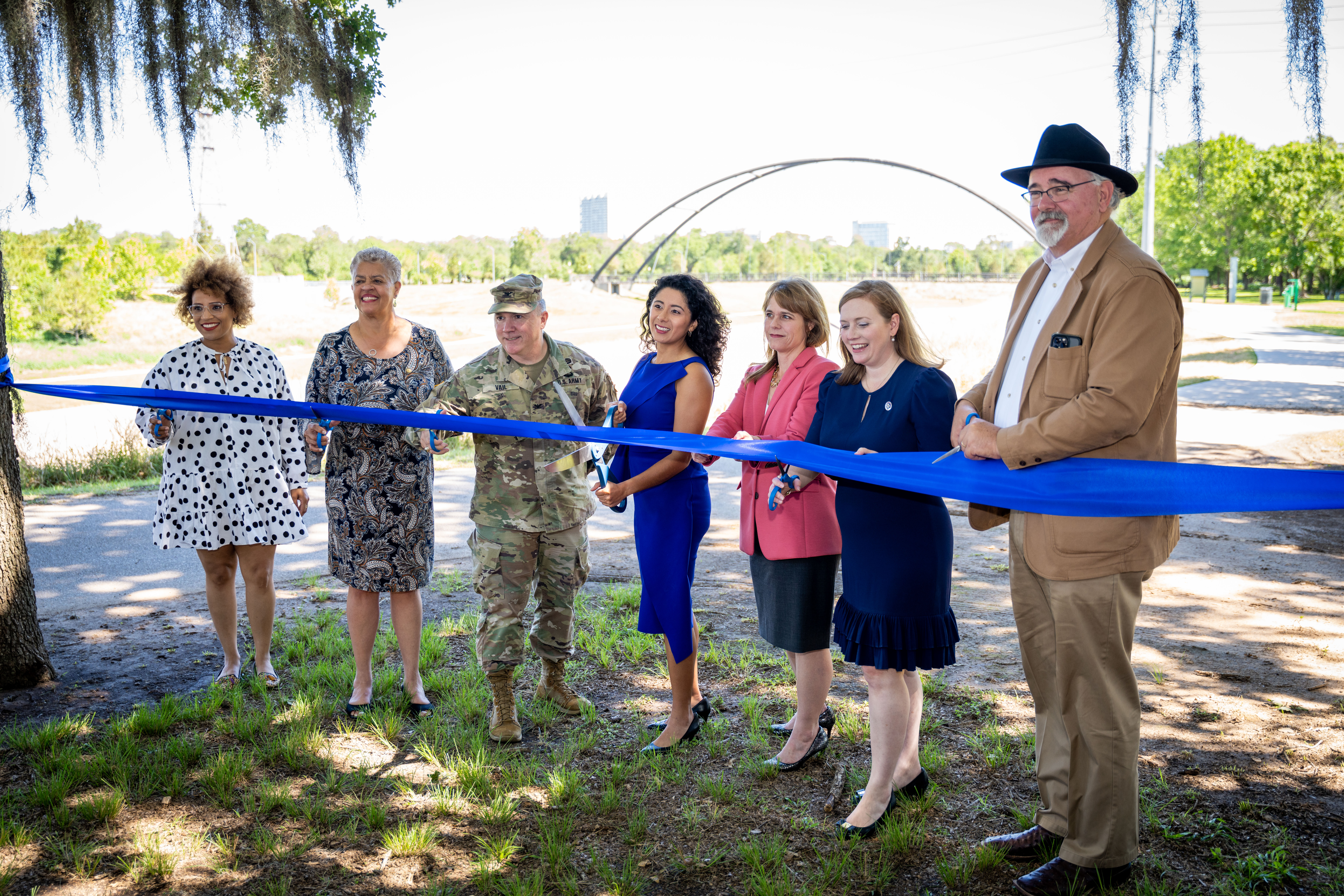 Hurricane Harvey, Imelda, and other severe storms have proven Harris County is prone to natural disasters. Time and time again, severe flooding has resulted in the most common and costly disaster, drastically impacting the county, especially our most vulnerable communities. Judge Lina Hidalgo acknowledges the urgent need to rebuild the current infrastructure in a way that is faster, fairer, and smarter.
Some of Judge Hidalgo's work on flood prevention include:
Putting Worst-First. Judge Hidalgo took on the developers to remove politics and financial influence from flood control decisions. She implemented the "worst-first" system to prioritize those areas that are most vulnerable, regardless of political influence. Under her guidance, all 181 flood bond projects were initiated throughout every corner of Harris County instead of waiting for federal match dollars.
Siding With Neighborhoods, Not Developers. Throughout her tenure, Judge Hidalgo has guided Commissioners Court through the implementation of detention requirements to ensure all new infrastructure builds detention basins to hold as much water as they displace. All cities were required to adopt these standards in order to receive flood bond money. Further, the County has streamlined the enforcement of floodplain regulations by allowing the County Attorney's office to pursue floodplain violations without Court approval. In looking ahead, Judge Hidalgo has worked to include the latest projections from scientists on climate change to ensure Harris County enacts long-term flood solutions that proactively safeguard against future threats.
Cutting the Ribbon on Project Brays. Judge Hidalgo oversaw the completion of the largest, most significant flood damage reduction initiative managed by the Harris County Flood Control District since it was established in 1937. In collaboration with federal, state, and local officials, this $480 million project reduces flood risk for more than 15,000 structures in the Brays Bayou Watershed, home to 775,000 people, of which 58% are low-to-moderate income households.
To read more about other work Judge Hidalgo has done on flood prevention, click here.