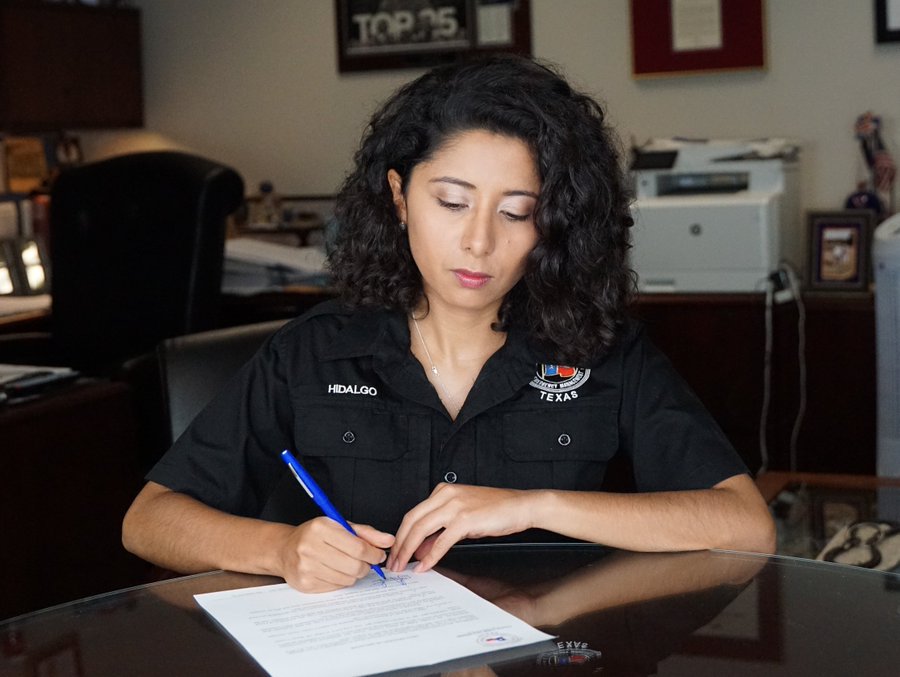 Before Judge Hidalgo's victory in 2018, Harris County government had been run by a good-ol-boy network for decades. She has made unprecedented commitments to ethics and transparency to restore confidence in how Harris County does business. As someone who spent much of her childhood in countries with endemic government corruption, Judge Hidalgo is committed to running the County in a manner that serves the people – not political insiders. Some of Judge Hidalgo's work on values and ethics include:
Refusing to Play Political Games. Judge Hidalgo believes leaders have a duty to avoid conflicts of interest in order to maintain trust with the people, and she is leading by example by being the only local official who refuses to accept ANY political contributions from people or companies that do business with the county.
Adopting Performance Based Budgeting. Prior to Judge Hidalgo's election, Harris County had an antiquated budgeting system that did a disservice to taxpayers. She's overhauled the system, imposing metrics and requirements to ensure tax dollars are being spent wisely. And she's brought on a CFO with private-sector experience to help maximize the return we're getting on our money.
Making Sure Tax Dollars Are Spent Wisely. Supported the launch of an anonymous reporting system to help identify fraud, waste, or abuse in county government. The hotline, accessible 24/7 via phone or online, allows individuals to report suspicious activity such as excessive or improper use of County assets.
To read more about Judge Hidalgo's commitment to values and ethics, click here.