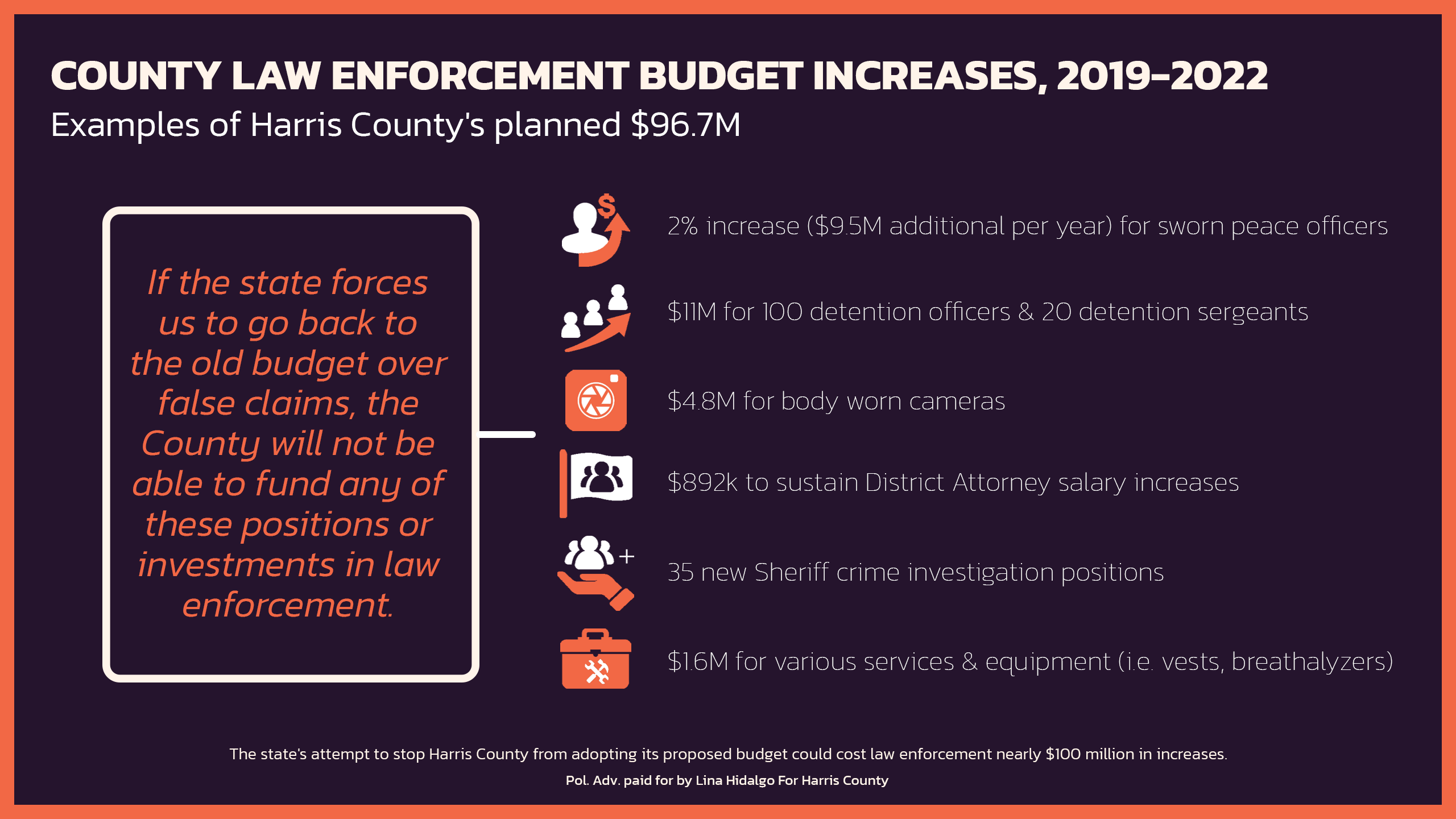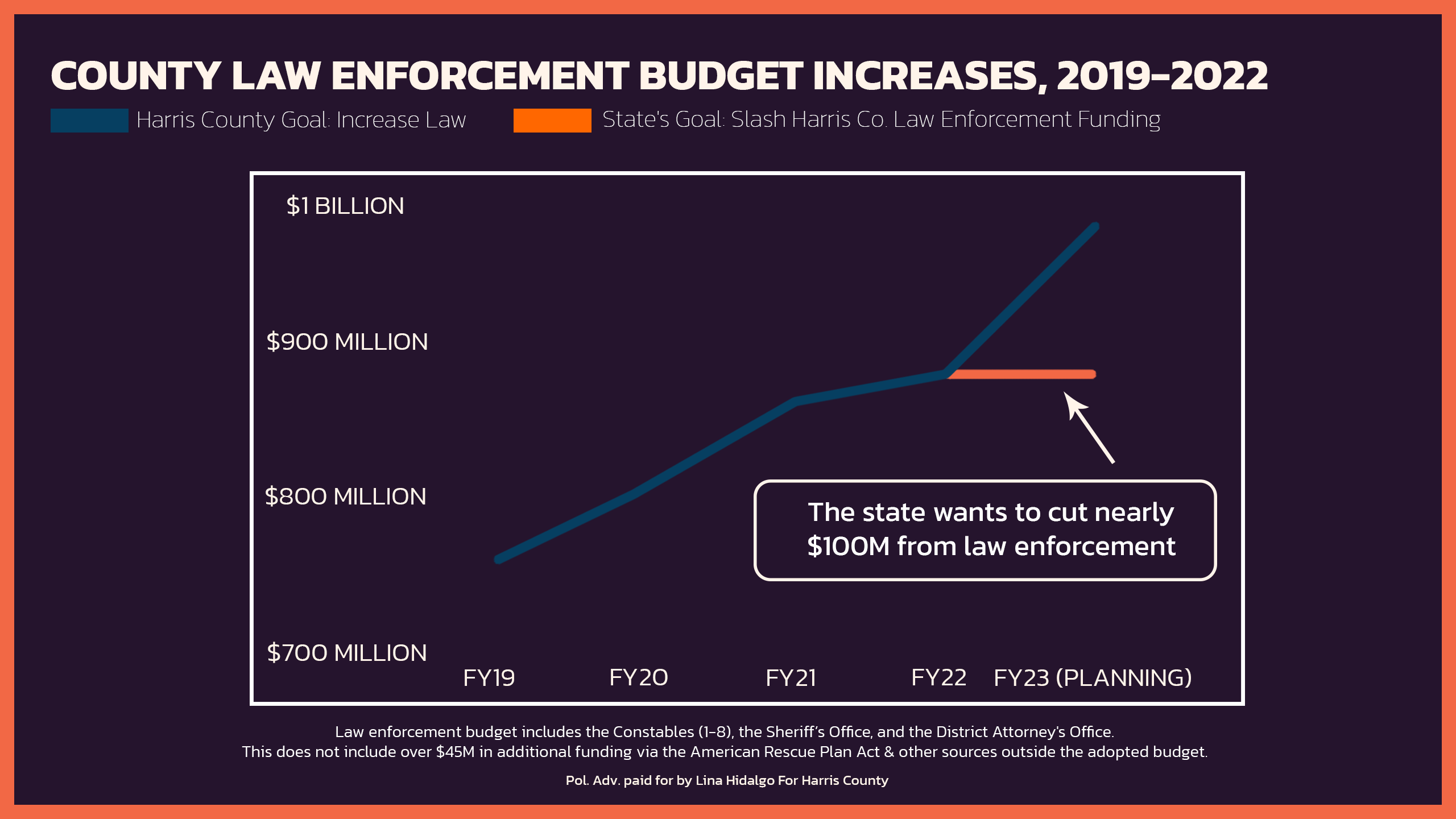 Judge Lina Hidalgo was born in Colombia while the Drug War still raged and everyone knew someone who'd been kidnapped. Her parents moved to America to carve out a new life and get their family to a safer place. Hidalgo knows from personal experience the importance of protecting public safety and promoting opportunity. Under Judge Hidalgo's leadership, Harris County has invested the highest amount of funding for public safety in the County's history. This fiscal year alone, Hidalgo preliminarily approved a record-breaking $1.4 billion budget for justice and safety – accounting for roughly two-thirds of the County's overall budget. Overall, she has increased the funding for every single law enforcement agency in Harris County, including all Constables and DA . To Judge Hidalgo, effective governing is contingent on public safety, including initiatives to fix our criminal justice system, more money to hire more officers and raise their pay, and cracking down on cheap bail and illegal guns that are flooding our streets. Some of Judge Hidalgo's work on fighting crime include:
Investing in Law Enforcement and First Responders. Under Judge Hidalgo's leadership, Commissioners Court has consistently approved budget increases for all law enforcement agencies since 2019. This includes a 24% increase in funding for the District Attorney's office since 2018, a budget increase of 17 percent for the Constables, and 25 percent for the Sheriff's Office. In addition to increasing funding for law enforcement offices, Judge Hidalgo has prioritized funding for reducing the court backlog, fighting gun violence, cracking down on cheap bail, sweeping illegal guns off the streets, taking an all-the-above, tough *and* approach to tackling crime and preventing crime before it happens.
Targeting High Crime Areas. To maintain effective use of critical services, Judge Hidalgo implemented a multi-million dollar "precision policing" initiative that uses data analysis to pinpoint "micro zones," areas in Harris County with high rates of violent crime. This targeted approach prioritizes street-level deterrence and the arrest of repeat offenders. The Harris County Sheriff's office partners with neighborhoods before, during, and after the program to gain trust and establish relationships with community members.
Implementing the Holistic Alternative Response Team (HART) program. To help law enforcement focus on violent crimes, and free their time from matters related to health and social challenges, Judge Hidalgo invested $5 million in the development of Holistic Assistance Response Teams (HART). The HART program allows law enforcement to focus on tackling the most violent crimes, while a specialized clinical team helps respond to non-violent cases, providing proper treatment to individuals dealing with mental illness, substance use, homelessness, and social welfare.
To read more about other work Judge Hidalgo has done on fighting crime, click here.